ASID Announces Top Accolades for 2021 National Awards & College of Fellows
National Awards, College of Fellows Celebrate Exceptional Achievement in Interior Design
June 8, 2021 - Washington, D.C. -- The American Society of Interior Designers (ASID) has named the recipients for the 2021 editions of two of its most esteemed programs: the National Awards and College of Fellows. The National Awards acknowledge four companies or individuals, recognizing a body or work created over the course of a career within the categories of Designer of Distinction, Design for Humanity, Design Innovation, and Design Luminary (formerly the Nancy Vincent McClelland Merit Award). The ASID College of Fellows is the Society's ultimate honor. Fellowship and Honorary Fellowship are bestowed upon ASID members who have made significant contributions to their profession, the interior design community at large, and ASID as an organization. Through these programs, ASID seeks to celebrate those propelling the interior design world forward and showcase the incredible accomplishments of those changing the world through design.
Explains ASID CEO Gary Wheeler, FASID, "It is so important to celebrate those who are making an impact in the world through interior design. We are thrilled that after such a challenging year, we are able to honor the winners of the National Awards and the inductees in the College of Fellows. We are hopeful that these winners will inspire and empower ASID members and the industry at large, and showcase the impact of design."
NATIONAL AWARDS
The ASID National Awards recognize a body of work created over the course of a career rather than a specific achievement. However, institutions, companies, and patrons may be recognized for specific exemplary projects or product innovations. With four awards in four distinct categories, the National Awards enable ASID to celebrate all facets of design and those making a difference in the world through the profession.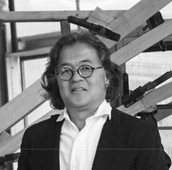 The 2021 Designer of Distinction is Joey Shimoda, ASID, FAIA. The Designer of Distinction award celebrates the achievement of an interior designer who exemplifies a commitment to design excellence as demonstrated by a significant, high-quality body of design work that has advanced the profession.
Joey Shimoda creates architectural interiors that become transformative places for human delight. He masterfully weaves the ingredients of client, public and place into an inclusive and innovative experience. As a master planner, architect, interior designer and landscape designer he guides projects into places that celebrate client culture. In projects like TOMS Shoes and Bad Robot Productions the inside and outside blur to become a holistic experience. The spaces are designed to enliven their philosophy of creativity and philanthropy through an inclusive atmosphere. Shimoda further advances the profession by cultivating design through education. Through lectures, juries, and professional forums he shares his knowledge with students and colleagues. He has presented at ASID Scale X conferences, and is helping to shape a vision for the next ASID strategic plan.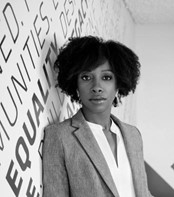 The recipient of the 2021 Design for Humanity is Kia Weatherspoon, ASID, NCIDQ. The Design for Humanity award commends an individual or organization that has harnessed design to improve the greater good with far-reaching activities.
For over a decade, Kia Weatherspoon has led Determined by Design, which has elevated equitable design outcomes for over 3,500 hundred families, 25 communities, and designed over 165,000 sq.ft of interior spaces for affordable and low income housing. Communities where the average median income was below $35,000/year per family, and communities that mirrored Kia herself, with 95% of the residents being black and/or of color. No matter the project type, her focus is elevating communities, a path which requires advocacy and empathy. Kia and her team are steadfast in not allowing dignity to be the benchmark for design excellence in communities of color. Her work, legacy, and team are the embodiment of humanity as they are direct reflections of the communities served and the future of the industry.

The 2021 Design Innovation award is presented to Academy of Neuroscience for Architecture (ANFA). The Design Innovation award recognizes an original and noteworthy product, project, service or initiative with high potential to positively impact the interior design profession.
ANFA was established as an Architectural Foundation Legacy Project for the 2003 AIA National Convention and received at this venue the AIA College of Fellows biennial Latrobe Prize to study the implications of brain/mind research on building design. As a nonprofit corporation, ANFA has conducted five international conferences, eleven invitational workshops, and over fifteen public lectures, one of which was hosted at Gensler/LA. It has written for design journals, has been interviewed for articles and podcasts worldwide, has delivered presentations to IFMA and CoreNet Global as well as to ASID at its first Outcome of Design Conference in 2019. In 2020, it formed the ANFA Center for Education (ACE) to assist teachers of design curriculum with courses focused on human cognition and the built environment. ANFA helps translate basic research findings on health, wellness, and well-being for use in workplace, education and healthcare design of finishes, lighting and layouts, among other sustainable and resilient building types.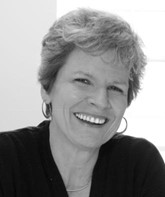 The recipient of the 2021 Design Luminary Award is Jill Pable, Ph.D., ASID, FIDEC. The Design Luminary Award recognizes an individual or organization for advancing the interior design profession through outstanding education, advocacy, research or promotion. The award honors Nancy Vincent McClelland, an ardent advocate for the professional recognition of interior design and the first woman president of the American Institute of Decorators (now ASID) from 1941 to 1944.
Jill Pable seeks to elevate awareness of the potential contribution that thoughtful, research-informed design can bring to people experiencing trauma, and especially those who are unhoused. She addresses this through her research and publications that examine the effectiveness of shelter and supportive housing interior environments for the past 16 years, and also through the activities
and publications of Design Resources for Homelessness, a non-profit organization that provides research-based, curated information to interior designers, architects, researchers, and others at no charge, translating evidence-based research into applicable design strategies for use in project programming. Through its research reports, summaries, and case studies of projects coast to coast, DRH enables readers to explore trauma-informed design principles, understanding interior planning approaches that really matter to those using these spaces. Spotlight reports discuss specific person types such as victims of domestic violence and families, providing designers the means to empathize with their unique situations.
COLLEGE OF FELLOWS
For 2021, ASID will induct four Fellows and one Honorary Fellow. With less than one percent of ASID membership achieving fellowship, it represents the Society's most prestigious program. Those who join the College of Fellows as Fellows or Honorary Fellows must have been ASID members for at least 10 consecutive years and embody the highest level of ethical conduct and professionalism, exhibiting consistent and demonstrative leadership. The inductees to the 2021 College of Fellows are: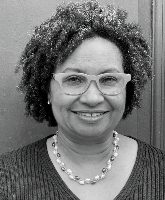 Denise Rush, ASID | Denise is Dean, of the School of Interior Architecture, at The BAC - Boston Architectural College. In service to the college's mission, it is her duty to ensure that the schools' curriculum is at the intersection of professional practice and academia. Prior to moving to Boston to join the BAC, she was an adjunct professor of Interior Architecture in the Art + Design department of Columbia College Chicago. She was also formerly adjunct faculty at Harrington College of Design, the International Academy of Design & Technology, and the Illinois Institute of Art. Before going into private practice, Denise held an academic appointment as the Visiting Interior Designer at the University of Illinois at Urbana-Champaign, was a director at the international architecture and interiors firm of Perkins & Will in Chicago, a project manager at the international architectural firm SmithGroup in Detroit, and design resource director of WorkPlace Integrators in Detroit.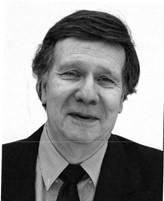 Jeff Smoler, ASID | Jeff is a design practitioner and educator. With over 45 years of experience in interior design, he has held a number of positions within the industry. As the former President of the Associate Members of ASID, he initiated change in the ASID bylaws in order to permit associate members to vote. Additionally, he has held the role of National Vice President of the Society of Furniture Designers, and later became the Vice President of the ASID Illinois Chapter. As an educator within the profession, Jeff instructed students at the Harrington Institute of Interior Design. He is also the first interior designer to become president of the Consortium for Design and Construction Careers, which had only been affiliated with the American Institute of Architects. He is presently a member of the current legislative committee, which looks to protect professionals' rights to practice.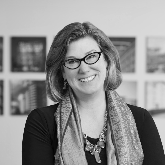 Kay Sargent, ASID, LEED AP, WELL AP | Kay is a recognized expert on workplace design and strategy. She is an industry thought leader on workplace and travels globally sharing from her broad experience. Kay has authored multiple white papers and articles on design related topics including wellbeing; next gen workforce; technologies impact on the workplace; space fusion and the rise of the human factor. Throughout her career she has served on almost every global or national board that represents the design community – ASID, NCQLP, IIDA, IFI, CoreNet, IWBI, IFMA and volunteered for CIDQ and FIDER. As Co-Director of HOK's Workplace team, Kay is responsible for helping clients redefine how, when and where their people work, and supports a holistic design approach that integrates people, processes and technology.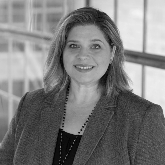 Toni Wyre, ASID | Toni Gocke Wyre is a commercial interior designer specializing in education, healthcare and corporate interiors and was recognized as one of Arkansas Business' Top 40 under 40 Professionals in 2013. Over the last decade, her work has received over 36 regional design awards, crossing all sectors, from residential and corporate to hospitality, healthcare and education. In July of 2018, she was selected to be an International WELL Building Institute (IWBI) Global WELL concept advisor after being the first in Arkansas to achieve her WELL AP accreditation. In the Fall of 2020, Toni transitioned to a part-time/consultant role with PSW and joined UCA, The University of Central Arkansas, as a full-time instructor of Interior Design in their CIDA accredited program.
Honorary Fellowship was also granted to one individual. Honorary Fellows are not interior designers by profession but have shown distinction in supporting ASID and the interior design industry. The 2021 Honorary Fellowship was awarded to: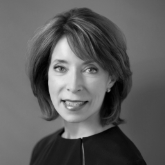 Paula Wallace | Paula Wallace is founder and president of Savannah College of Art and Design (SCAD), which she founded in 1978. Under her leadership, SCAD is a community of 13,000 students from nearly all 50 states and 115 countries who study in 40 academic majors and 60 minors. Wallace champions a balance between reverence and innovation in SCAD's classrooms, labs, studios, and offices to educate future leaders in art and design. She has employed her distinctive approach to design and adaptive reuse to redeem nearly 100 historic structures throughout her career. From fashioning a 19th-century armory into classrooms, to revitalizing a mid-century Kowloon colonial magistracy, Wallace is well known for her signature style; one that mixes the inventive and contemporary with a timeless sensibility for sites steeped in history. Wallace has received numerous awards for her work in education and her achievements in interior design and historic preservation.
Categories
Press Release
News